About Us
Knowledge Through Experience
Want to know more about PDS Vehicle Inspections?
Read on below for more information about licences and qualifications about us and our experience in conducting vehicle inspections and car pre-purchase inspections gained through years of knowledge 
PDS Vehicle Inspections is a fully licenced Motor Vehicle Repairer classed as a Mobile Workshop holding licence number MVRL51916 issued by NSW Fair Trading.
We are also members of the (MTA) Motor Traders Association Member number 8706401.
We also hold full mobile Workshop Insurance.
Our inspector is a fully licenced Motor Mechanic No. MVTC89551.
With over 30 years industry experience as licenced Motor Mechanic working in various Dealership Workshops, Truck and Car Mechanical Workshops on a broad range of vehicles over the years.
Being previous RTA Examiner whilst working in various mechanical repair shops along with working in the Panel Beating, Spray Painting, Auto Dismantling, Towing Industries.
Having also previously worked for a number of years for a well known National Pre-Purchase Vehicle Inspection company in Sydney with other training by an NRMA Vehicle Inspector makes PDS Pre-Purchase Vehicle Inspections extremely knowledgeable and qualified to conduct pre-purchase vehicle inspections. There's more to car vehicle inspections then just being a mechanic.

We do not do motor vehicle repairs on any vehicles that we inspect on your behalf so we have no interest in trying to sell you the repairs that a vehicle may need or do servicing that may be needed on those vehicles that we may inspect so our inspections are without any advantage gained or intent to profit after the pre-purchase inspection.
Our Pre-Purchase Inspections are unbiased, independent and are customer focused so there is no influence by a seller or dealer when you are purchasing a PDS Pre-Purchase Vehicle Inspection Report.
We have no affiliation with Car Yards, Auction Houses or private sellers and are not persuaded by them to help them sell their vehicles so you can be sure we have your only interests in hand when we conduct our Pre-Purchase Vehicle Inspection.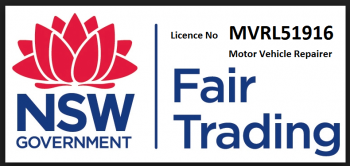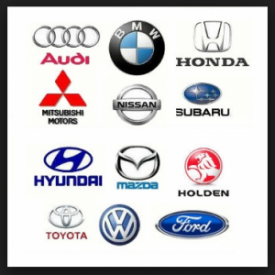 Let us help you with your
Pre-purchase Vehicle Inspections
And avoid the disappointment
of buying the wrong car
PDS Vehicle Inspections is the Pre- Purchase Vehicle Inspection part of Penrith Driving School who provide professional driving lessons in the Penrith and surrounding areas.
 PDS Vehicle Inspector Geoff is also a certified and licenced by the RMS as a professional driving instructor and as such not only does he teach students to drive Automatic and Manual vehicles he also provides the PDS Pre-Purchase Vehicle Inspection Service to the students and parents when they are considering buying a second hand used car as well as providing the PDS Vehicle Inspection service to other customers which can help them save money by avoiding the wrong choice of car when buying.
Powered by